The best regulated cryptocurrency exchange for beginners
First-rate privacy, security and highest priority client service. Sign up and buy your bitcoin now.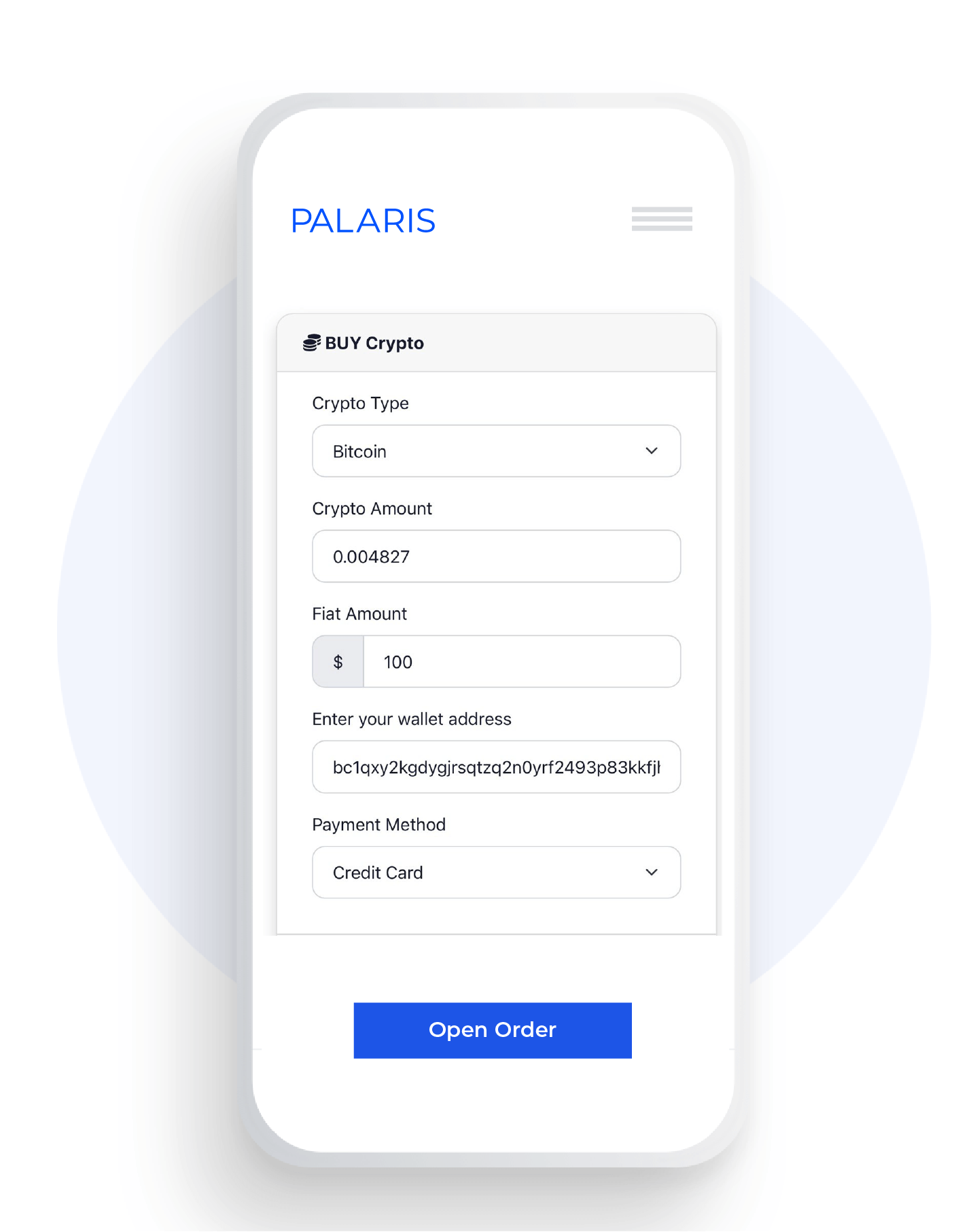 Buy Cryptos on Mobile or Desktop Using your Credit Card.
It has never been so simple!
The Highest Cryptocurrencies Standards
Getting started on palaris.io is easy, secure and fast.




Why should you choose us?
Safe and reliable
We aim to implement the best security practices on the market.
Transparent fees
Low transparent fees, no hidden cost, we say what we do!
Support
Do you have a question? Just get in touch. Our support team will reply you fast.
Easy to buy
It never was so easy to buy crypto.
Available on your phone
Execute your orders with our mobile platform app.
Worldwide access
Access exchange from any location.
How to buy crypto? Step-by-step guide
Enter the amount of money you want to spend or the quantity of coins you want to purchase.
Pass verification quickly and easily. After registration you will be able to cash in and cash out. Also you will be able to add, edit or remove your credit card.
Buy top cryptocurrencies using your credit/debit card.
Finish the payment & get your crypto.
FAQ
Palaris is an exchange service that will help you to buy cryptocurrency easy and fast. Our mission is to make cryptocurrency accessible to everyone.
Our platform is secured using advanced technological security levels.
Yes! You can add your VISA, MasterCard, etc in your profile settings.
You can always ask your question via email
[email protected]
. We will surely assist you as soon as possible.
Palaris Affiliate Partner
Refer customers to Palaris and earn commission on any purchase made under your referral ID.
Become an affiliate